As soon as you start playing Halloween, it is clear that the EGT slot machine attracts players right away for its jackpot prizes. Even though it is a progressive game, there are no blocks to free play. One can play for as long as they wish, activating from 1 to 20 paylines via the side buttons. With its low volatility, payouts are frequent, and very encouraging when graced with its special Wild symbols.
Bets range from 1 coin per line up to 20, leaving bets with well-rounded values. You have to be careful because you only need to press one of the bet buttons for the system to accept the bet.
Halloween Slot Machine Symbols and Bonuses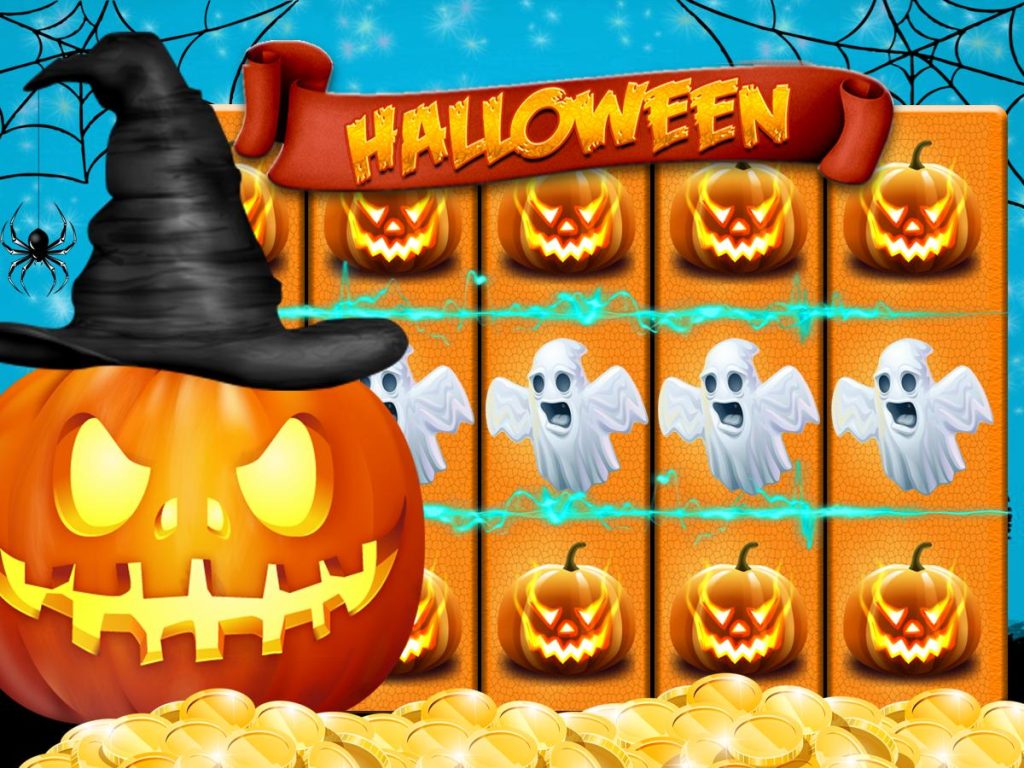 In the Halloween progressive jackpot, the biggest prize is in the combination of 5 Wilds (2000 coins), followed by the vampire couple, each paying up to 1000 coins. The minimum you get back, on 20 payline bets, is 10 coins. However, the real wins are in the special symbols.
Wilds and Scatter
In addition to the regular Wild, representing a witch's hat, there is another special substitute symbol. It can substitute for the regular Wild, but not for the Scatter and is represented by a typical Halloween pumpkin.
Far beyond substitution, it has exclusivity – it only appears on the 5th reel – and replaces the letters A, K, Q and J with Wilds.
The Scatter, also limited and only possible to appear on reels 2 to 4, activates the game's free spins. Whether you're playing the free Halloween slot on Android or iOS, or gambling for real, free spins are always welcome. It even doubles any winnings, and there is no limit to how many extra spins you can win while it is activated.
Finally, players with winnings under 700 coins can place an extra bet. By choosing red or black, one can double their winnings or lose everything, depending on their luck.
How to win the Halloween progressive jackpot?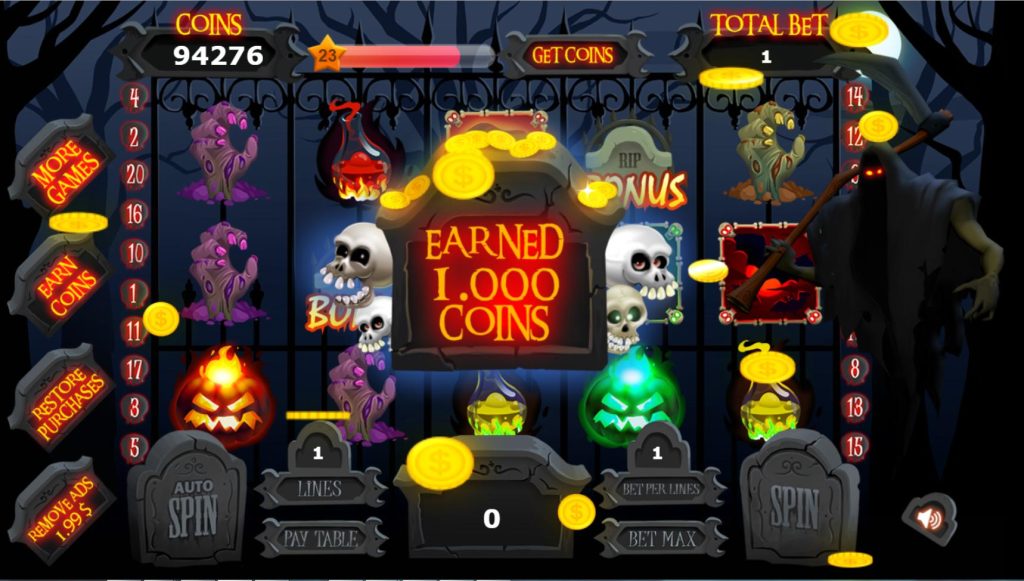 In addition to the free spins bonus, it is possible to win four different jackpot levels in the Halloween game. The values are updated in real time, so the player can know what they can win. This is a random bonus, so you have to play until you activate it.
If you succeed, the player must unturn the playing cards face down until three suits are found. Each suit represents a prize, divided into levels:
Level 1: Clubs
Level 2: Diamonds
Level 3: Hearts
Level 4: Spades
Is it worth playing?
With its RTP of 96.04% and low volatility, Halloween is a great pick not just for the month of Halloween. It's possible to rack up free spins, and there's always the chance to activate the jackpot, easily taking a high prize based on luck. If you're looking for a game with a better design, but no jackpot, we recommend Lucky Halloween.